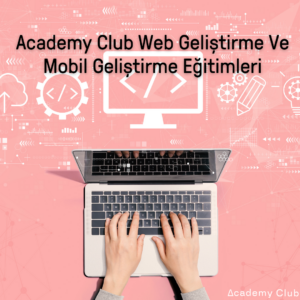 We realized web development & mobile development trainings for the Young Talents Project with MNG Kargo, one of Turkey's leading cargo companies that delivers services to an average of 600 thousand addresses a day from one end of Turkey to the other and in 220 different countries around the world.
Within the 8-week program, a comprehensive training program was implemented on .NET, c#, React, Oracle PL SQL, Jira, Scrum, Agile, Git, Android, iOS and Cyber Security.
What is Web Development Training?
It is a training in which the construction phase of a web project is handled with all the details from the initial level to the advanced level and all the processes for the application to be published are examined.
What is Mobile Development Training?
When it comes to mobile development, it includes making applications for devices with operating systems used by non-apple devices such as iOS and Android. Many different program languages, many different platforms and technology knowledge are required to create them. They are divided into two as Native and Crossplan technologies. You can reach our team for more detailed training information and content!